Blackheath Property Services
Service Charge Budgets
Service Charge Accounting
Online Statements
Cash-flow Management
About
Blackheath Property Services was created to bring Property Company Financial Management online. Directors of Residents Companies and or their Property Managers / Agents, can prepare Online Service Charge Budgets, Service Charge Accounts, Service Charge Statements and Property Company Performance Management KPI's (key performance indicators ) dashboards. This helps eliminate delays to reporting and meetings such as AGM's, Speeds up budgeting, accounting, production of service charge statements and thus helps speed up collections, improving cash flow, cost management and ultimately the quality of property management and the quality of life for all those concerned.
How It Works
There are a number of ways to operate an online block management system so we offer a free consultation to talk you through the initial setup options and ongoing reporting operations. Once we have a clear understanding of your block and your reporting requirements we will design a secure web portal for you. You will require at least one person who can act as an administrator who will have read and write access to all accounts who can create records and reports for your block. Set up is fast, about two days if you have a full set of accounts and reports to get you started. Once set up your members will have secure login access to their statements and any reports you wish them to view.
How Much Does It Cost
There is no charge for the initial consultation after this a one off setup fee is based on the size and complexity of your accounts and reporting requirements, typically linked to the number of units in the block you are managing. There is also an annual unit based service charge, this is linked to the level of your budget, so it should always be cost effective for you. In addition to the convenience of cloud based reporting we estimate that the cost savings you'll make in reduced accountancy, bookkeeping and collection fees should more than outweigh your fees for using our service. Just Contact us to arrange a free demonstration.
Eric Bigham FCCA
CEO & Founder
Eric is a veteran accountant bringing more than 20 years of experience gained within Finance, Banking and Consultancy.
Xena Rankroft
Head of Customer Support
Customer service is at the heart of everything we do at BPS. We design software to improve the lives of our clients.
Tara Noble
Solutions Architect
Because all clients are unique, each bespoke solution has design, security, value and convenience at the core.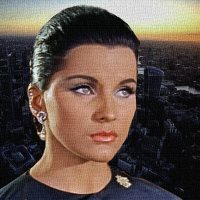 Corene Taylor
Chief Operations Officer
Everything is faster..statements, budgets and accounts all updated in real time, from any location anytime.